Updated December 11th, 2014
Influenza (also known as the flu) is a contagious respiratory illness caused by flu viruses. It can cause mild to severe illness, and at times can lead to death. The flu is different from a cold. The...
Read More

Updated December 11th, 2014
You can now receive email notifications from the City of River Oaks. Just simply click on the yellow tab on the top right hand side of the city's web page; "City of River Oaks Email Notifications"....
Read More

Updated December 5th, 2014
The River Oaks Public Works is accepting employment application for both a street and water operator. For more information click on E-Services at the top of this page or see the enclosed employment...
Read More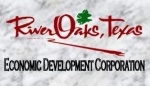 Updated November 7th, 2014
The Tarrant County Community Planning survey will assist in responding to the 5 year Consolidated plan and Fair Housing Report to the U.S. Department of Housing and Urban Development. Please help us...
Read More

Updated November 7th, 2014
EMC James Myrick in a series of health tips has the following information for all of us to be aware of. Please read the enclosed flyer.
Read More

Updated November 5th, 2014
On October 28, 2014 the revised fee schedule ordinance was adopted that establishes the current permit fees. For a copy of the fee schedule see Exhibit A to Ordinance 1045-2014 as herein attached.
Read More

Updated October 6th, 2014
Ebola has caught the nation's attention in a way that very few of the health threats we work on daily do. It's a serious disease with devastating consequences in nations that lack the facilities and...
Read More

Updated September 30th, 2014
Starting October 6, 2014 the library will only be open to the public for 3 days a week as follows: Mondays from 12 noon until 6:00 P.M. Wednesdays from 10:00 A.M. until 5:00 P.M. Fridays 10:00...
Read More
2 Visitors Today | 3031 Visitors This Month