Updated December 11th, 2013
The Public Works Department is accepting applications for a class CDL Licensed Operator to drive the city's Garbage Truck. For more info contact James Hatley at 817-626-5421, ext. 332.
Read More

Updated November 23rd, 2013
River Oaks first annual Stuff the Stocking Holiday Fun Run 5K Run/1 mile walk supported by the River Oaks Economic Development Corporation is on Saturday, December 14, 2013 at 5:00 P.M.
Read More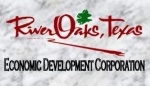 Updated November 14th, 2013
Are you looking to locate your business in River Oaks? For a list of available properties go to Economic Development Corporation on the right side of the main page and then click on site selection.
Read More

Updated November 4th, 2013
The date is Saturday, December 14th and the city is requesting that any person or groups that are wanting to participate and have a float in this year's parade to contact City Hall at 817-626-5421,...
Read More
Updated October 25th, 2013
In a police communique released today from Deputy Police Chief Christopher Spieldenner, he has provided for us information as to the kind of scams to be on the watch for. (see attachment for more...
Read More

Updated October 25th, 2013
Good health habits can stop the spread of germs (see the attachment for more details)
Read More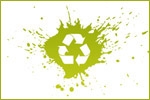 Updated October 25th, 2013
The voluntary curb-side recycling program started on Wednesday, October 30th. You can still sign up at the City Hall to be included in this free program. Fore more information please contact James...
Read More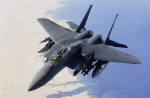 Updated October 18th, 2013
The Community Center will be collecting items and the Castleberry High School Band will be sorting, packing and mailing the items to the troops. For more information contact the Community Center at...
Read More
104 Visitors Today | 1394 Visitors This Month